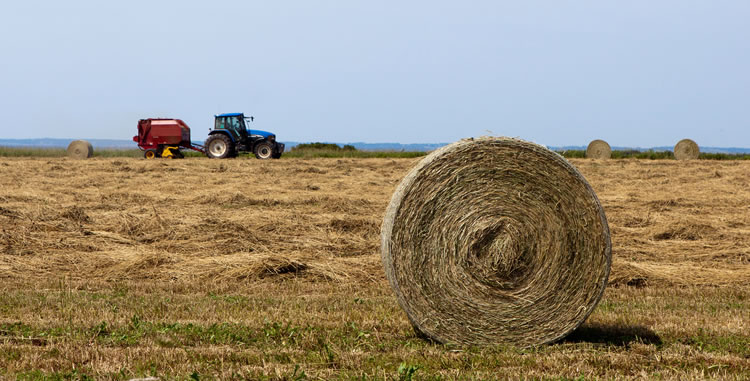 Are you struggling to find secure storage space on your farm or agricultural property?  Have your farming operations grown to the point where you can't store the equipment and supplies on-site? Do you need a secure place to store your horse trailer or stock trailers that is close by?  Do you need to store large amounts of hay or livestock feed?  temporary farm fencing?  tractors, hay-bailers, combines, farm trucks, and other farm vehicles and equipment?  With space on the Peninsula at a premium  there are many farms that have outgrown their available storage.
Five Peaks Auto, Boat and RV Storage is a private and secure storage facility located on the Saanich Peninsula.  With over 50,000 square feet of available secured indoor storage space we can accommodate your livestock trailers, horse trailers, tractors, fertilizer storage, feed and silage storage, grain storage, irrigation equipment storage, temporary farm fencing and structure storage and more.  We have open shared storage (warehouse style) or smaller, more private individual storage stalls available for farm and agricultural purposes as well.
Indoor And Outdoor Storage For Farm Implements & Agricultural Equipment
Secure indoor storage for horse trailers
Secure indoor storage for livestock feed and silage
Secure indoor storage for hay and grain (including square and round bails)
Secure outdoor storage for tractors and farming equipment
Our facility has a gated entrance and the buildings are monitored by a CCTV video surveillance system.  Inside our buildings you'll find clean concrete floors, good lighting, and a nice and clean, secure, spot to store your important farm equipment or supplies.
If you'd like to book your storage space for your farm equipment or agricultural supplies please give us a call (250) 655-1035 or fill out our contact form and we'll get right back to you.